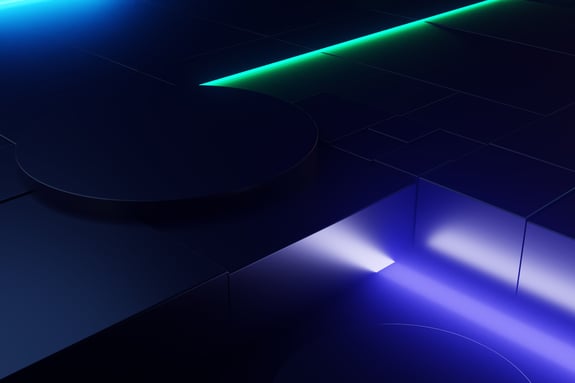 TECHNOLOGY LEADERSHIP
WE HAVE A PROUD HISTORY AS CREATORS OF THE TITAN PLATFORM HAS ENABLED US TO DEVELOP GROUND-BREAKING INNOVATIVE TECHNOLOGICAL SOLUTIONS.
TITANIUM TECHNOLOGY
TITAN.IUM'S TECHNOLOGY LEADERSHIP
Titian.ium's technology leadership is well known in the GSM Association (GSMA). The GSMA members consist of mobile operators around the world that helps with developing guidelines on how to use and deploy technology standards developed by standardization organizations like 3GPP and IETF. In support of our customers, we are highly committed to the activities in the GSMA for 5G SA roaming, SS7 and Diameter security as well as key management and signaling firewalling for SS7, Diameter and HTTP/2 by taking active roles in several GSMA subgroups within the Fraud And Security Group (FASG), the Networks Group (NG) and the Wholesale Agreements Group (WAS).
TITANIUM TECHNOLOGY
TITAN.IUM'S GSMA POSITIONS
Elected chairman position for the Roaming and Interconnect Fraud and Security (RIFS) subgroup.
Elected chairman position for the Diameter End-to-end Security Subgroup (DESS). In addition,
Elected Deputy Chair of the Network Roaming Group (NRG) subgroup.
Chair of 5G Mobile Roaming Revisited (5GMRR) task force for 5G SA Roaming.
Lead editor of several GSMA specifications.
A TIMELINE OF INNOVATION
TITAN.IUM'S HISTORY
Titan.ium Platform, LLC's technology leadership role dates back to the founding years of our previous company, NetNumber, in 1999. Back then, the purpose-built TITAN platform was a unique combined service logic with a distributed database concept that was first embraced by North American mobile telecom providers and still in use for number portability correction purposes. In addition to customer on-site deployments, number portability and other data services were offered as a virtualized cloud service from our own data centers to the smaller carriers, hardening the TITAN platform service and technology by 'practicing what you preach'.

This technology leadership among North American operators has been a vital part of its global success over the past decade. The TITAN platform became the logical starting platform for further groundbreaking technological developments:
1999 | NETNUMBER IS FOUNDED

NetNumber is founded and introduces the TITAN platform, a unique combined service logic with a distributed database concept, which is first embraced by North American mobile telecom providers for number portability correction purposes, and later offered as a virtualized cloud service to smaller carriers. This technology leadership among North American operators becomes a vital part of its global success over the past decade.

2014 | CENTRALIZED SIGNALING AND ROUTING CONTROL IS BORN

In the next paradigm wave TITAN was used to launch the sophisticated multi-protocol signaling firewall for SS7 and Diameter offering mobile operators, and especially mobile operator groups, a scalable and high demand solution with its unique dissector concept that allows inspection and modification of every bit and byte in signaling with the home-grown protocol stacks in geographically dispersed networks.

2017 | MULTI-PROTOCOL SIGNALING FIREWALL EMERGES

Subsequently the same TITAN was used with the introduction of the Centralized Signaling and Routing Control (CSRC) with the development of standard applications for IMS and all type of core network signaling combined solutions for fixed and mobile operators. It helped operators to reduce costs and to simplify their networks by integrating signaling control functions of various nature and generation.

2021 | TITAN.IUM PLATFORM

More recently the TITAN.IUM platform was introduced as a cloud-native solution for 5G including onboarding the heritage of existing signaling applications and services making it an All-G solution that allows operators to embrace the latest deployment technologies also for their legacy networks.
TEAM TITAN.IUM
MEET THE LEADERSHIP TEAM
Meet the talented and dedicated team behind TITAN.IUM, driving innovation and pushing boundaries in the tech industry.
Joseph Urrico
CHIEF FINANCIAL OFFICER
Joseph has over 32 years of experience in Management & Financial Reporting, Corporate Finance, and Investor Relations. He holds a Bachelor of Arts in Economics from Fordham University and is a Certified Public Accountant in the State of New York.
Patrik Rokyta
Chief Technology Officer
Patrik joined the company in 2013 and focuses on developing technology strategy and roadmaps to build efficient telecommunication networks for customers. With a PhD in electrical engineering, Patrik previously worked at Nokia Siemens and is based in Munich, Germany.
Olivier de Rocquigny
Senior VP Global Carrier Sales/Marketing
Olivier manages sales growth in the carrier market and leads a global team of Sales, Marketing, and Technical Solution Architects at Titanium. He previously worked at Lucent Technologies and Alcatel for over 17 years and holds an MS in Engineering from CentraleSupélec in France.
Mike Ouellette
VP Professional Services
Mike Ouellette, VP Professional Services, leads the Global Delivery Services organization at Titanium. With 18 years of experience in technology positions, Mike oversees internal and outsourced technical delivery staff, operational business planning, strategic reviews, and project delivery.
David Jackson
Senior Vice President R&D
David has over 30 years of experience in telecom and information technology, with expertise in product management, manufacturing, consulting and engineering. David holds a BBA degree from the University of Massachusetts, Amherst.
Bruno Lacoste
Maintenance & Managed Services
Bruno heads Titanium's Maintenance and Managed Services organization, bringing international experience from Orange, Tekelec, and Oracle. He joined the company in 2017 and has held various customer-facing roles.
Mark Cassada
VP Channel Partner sales, Sales Operations.
Mark Cassada serves as the VP of Channel Partner sales, Marketing, and Sales Operations at Titanium. With 27+ years of industry experience, Mark previously worked in leadership positions at Cisco Systems, NetApp, and several small companies. He holds an MS in Electrical Engineering from North Carolina State University and is a certified Project Management Professional.
Katherine Mackland-Rivera
HR & Operations
Katherine Mackland-Rivera joined Titanium in 2018, bringing 15 years of experience in HR and Operations. As the Vice President of Human Resources, Katherine leads the HR team and helps leaders build successful teams and achieve their goals. She previously worked with entrepreneurs in Hospitality and Early Education and graduated from the University of Phoenix.